This Friday marks my blogs first birthday! I wish I had some big celebration planned, but I am trying to plan Cassy's 2nd birthday, so I am a little overwhelmed with that right now.
But I did want to tell you a few things that have me pretty excited.
First of all, I passed 100 followers today! I have been a little bit of a dork about it. My hubby thinks I'm a little nuts to be so excited about something so trivial. But for me, it is a huge accomplishment. I went from 63 followers about ten days ago, to 101 today! Which leads me to my next exciting news!
Cassy's Tea Party Dress
was featured
Charly's Name Tracing
was featured
And the
Pink Kissing Balls
were featured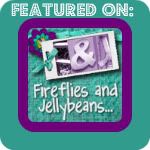 and here
http://tatertotsandjello.blogspot.com/2011/03/great-ideas-spring-1.html?utm_source=feedburner&utm_medium=feed&utm_campaign=Feed%3A+blogspot%2FOivM+%28Tatertots+and+Jello%29
It's always to know when someone else appreciates and is inspired by your work. Thank you to these wonderful ladies who host the parties, those of you who comment, and especially to all of my awesome followers! You are great!
Maybe, if I can pull it together, we will have a little giveaway this weekend to celebrate the official first birthday...maybe...we'll see..