Hey everybody! I'm finally coming up for air after a whole lot of party planning, 2 parties, and the flu. Whew! It's been a while.
I want to start things off with something really fun that I get to share with you!
Back to the party
Chey turned 5. FIVE!!! She just barely missed the cutoff for Kindergarten, and she was totally bummed. But we kept her mind off of it by planning a very fun, pretty over-the-top CANDY LAND PARTY!
Just after I started planning the party, I was contacted by the sweetest lady ever. She is the talent behind
Holly Designs
. Holly creates the cutest little appliqued clothes for your kiddos.
I knew I wanted to make an outfit for Chey that would match the theme, but I had so many plans for the actually party, that I was ecstatic when Holly offered to make her a sweet little custom shirt.
That's right! All of Holly's designs are custom, made to order. What little kid doesn't love something that is personalized with their name? And what Momma doesn't love an amazing offer like that?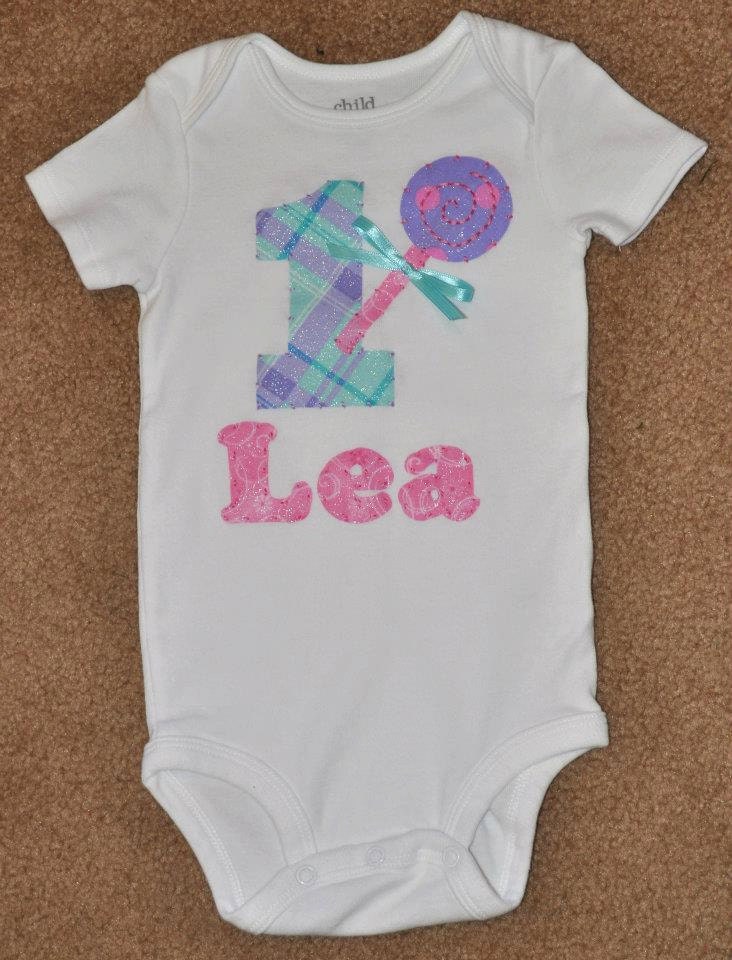 Of course I just HAD to go with the adorable lollipop shirt. I mean, it was a Candy Land party, after all.
From there, Holly had me pick the color and size of the shirt, plus the fabric for the applique.
Holly was so amazing to work with and had the shirt to me in record time. She even included a cute little pinwheel bow for the birthday girl!
I have to tell you, these pictures were taken after a serious encounter with some spray & wash and a scrub brush. Chey got REALLY into the party activities before I got a chance to take pictures of her in the shirt. I was mortified! But the applique held up beautifully!
Thanks, Holly for taking that stress off my shoulders! And your work is fantastic!
Okay, so here's the part you have been waiting for.
Holly has very generously offered to give one of you a $20.00 credit to her shop!
To enter this giveway, follow these easy steps:
1.
Mandatory entry:
Like Holly's Facebook page by going
here
2. Visit Holly's Etsy shop,
Holly Designs
and let me know what your favorite design is.
3. Become a follower of Momma Did It (points to those of you that already were following along, too!)
Be sure to leave a comment for each entry! I will pick a winner on October 13th, so don't forget to check back to see if you are the lucky winner!